Corona advertising still remains to exist.
The W&V Data special ranking lists the currently 30 strongest Corona ads and the budgets behind them. At the same time, it´s a mirror for the changing consumer attitudes towards corona advertising, as the new Pilot Radar for KW 19/20 shows.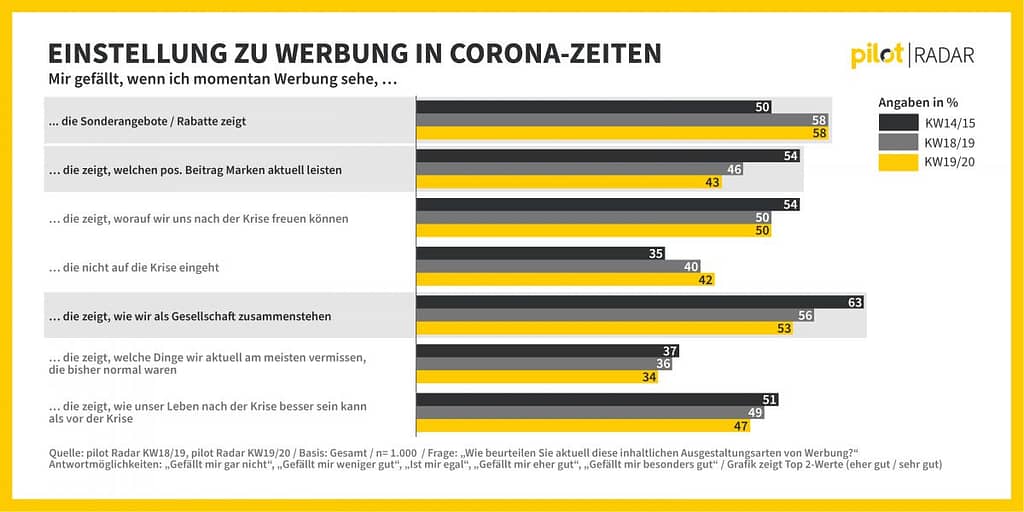 Even if the general acceptance decreases, 53% of consumers still like advertising, which thematizes that we now have to stand together as a society (example: ARAG). 50% like to see what to look forward to after the crisis. (Example: MyDays).
However, Corona advertising, which is associated with special offers and discounts, is most popular with 55%, which means that Seat leasing, the Telekom Digital Premium Package or Cosmosdirekt should well be in the race for consumer favor.